Friday, December 30, 2005
Keeping Score. Sort of.
2005 Year End List of Personal Happenings or Happened Upons# of
Happening / Happened Upon9
Colleges visited for the purpose of making intelligent decisions on regarding the future of my daughter.
6
Colleges applied to by future-seeking daughter.
5
Colleges not applied to by future-seeking daughter even though her father expended large amounts of energy Yosemite Sam jumping and Yellowstone geyser fuming.
20
Years since I last visited the homeland prior to this year's trip
to Croatia with the family.
0
Times my wife and kids have been to Croatia prior to this year.
6
Times that I was scolded by wait staff in public in Croatia for not teaching my wife and kids how to speak the Croatian.
0
Number of relatives in Croatia who wanted to move to the USA
because it offered a better overall life.
4
Number of immediate family members, including yours truly,
who wanted to move to Croatia for that better overall life thing.
1,329
Number of beautiful women da son counted in Croatia before
his mouth dried out (he's one of those verbal counters).
0
Quantity of conversation starters offered to da son when he
requsted, "How would you begin a conversation with a woman who has just removed her top so that she can sunbathe all of her assets?"
Countless
Number of times we were asked to explain the antics of our
president while vacationing in Croatia.
0
Number of days when I haven't thought of this summer's
visit to the Land of Croats.
6
Number of books that
Whisky Prajer
has recommended and
that I haven't yet read. (hopefully, but doubtfully, he won't
recommend any in 2006, so I'll have a fighting chance to finish
them next year)
1
Number of times I got to see/hear Nick Hornby this year.
75-90
Number of books I donated to charity this year.
4
Number of hours spent in bed afterwards (or is that
afterwords?), recovering from the trauma.
1
Number of times a comic character went by my name in
Bleak Mouse's fabulous land of Make Believe
.
3
Number too many that the "reliable" Subaru Outback was in
da shop for repairs.
37,425
Number of miles added to my Camry this year.
0
Number of times Camry was in da shop.
30
Factor by which our Internet speed seemed to increase when
we graduated to DSL from dial-up. (Throw away the rotary!!)
20,411
Number of visitors on this blog site to date. Thanks to all who came
and a special peck on both sides of the cheek to those faithful who
come back each week.
Thursday, December 29, 2005
CD Trolling
With a most generous gift card from the appreciative company I'm pounding salt at, holiday cheer came with the acquisition of
The Band's "Musical History"
, previously ooh-ahh'ed on
December 21st
. I'm still going through the package so evaluation is still not final, but, in going through the book provided and the first 3 cd's, I'll safely say that, even for those folks who already have
The Band
cd's or albums, this is a gorgeous collection that would please anyone who loves them. And I'm not talking about loving The Band and Bob Dylan; just
The Band
.
The sheer amount of musical talent in this group is astounding and the box-set does a terrific job (still haven't seen the dvd in the package) of showcasing the full spectrum of the band's existence.
Some additional monies were left over.
Funky money; a chance to just go into a musical emporium and let the fingers do the walking with no set plan. I'd heard and read some bits about jazz pianist
Robert Glasper
. At
Jazz News
,
All About Jazz
, and at
Jazz Police
, background information all point out that Mr. Glasper is one of the New "New" Young Lions of Jazz (A category adjusted each decade, it seems). Unfortunately for me, I hadn't read the
Jazz Police
article until this past weekend.
A true
bummer
; Mr. Glasper had a two night stay at
Zanzibar Blue
, a gorgeous venue in Philly. Based on his latest effort,
"Canvas"
, seeing him live would have been a treat. Ben Ratliff of The New York Times wrote that (Mr. Glasper)
"deserves comparison with the best of the newer piano trios, those led by Jason Moran, Bill Charlap and Brad Mehldau.
" A high compliment indeed, but one that is a bit mis-leading. Mr. Charlap and Mr. Mehldau have been playing with their trio partners for the better part of a decade (although Mr. Mehldau recently added Jeff Ballard replacing long-time drummer Jorge Rossy on his latest release
Day is Done
). Mr. Moran has not been playing with his group, The Bandwagon , as long, but certainly longer than has Mr.Glasper with his trio, which includes Vicente Archer on bass and Damon Reid on drums. So, the tightening of the group is still in process. Distribution of the solos is, IMHO, too democratic. Mark Turner, while a fabulous tenor saxman, gets too much play on the compositions he plays on. Of the 10 tracks, Mr. Glasper and his trio play exclusively on 6 and they are joined by the previously mentioned Mr. Turner on 2 and by vocalist/emotist Bilal on 2. If there's a similarity to the other pianists named by Ben Ratliff, I'd say Mr. Glaser most closely follows in the style of Mr. Charlap. He's gentle on the keys with soothing passages between solos, unlike the occasional heavy-handing ker-plunking of Mr. Moran and Brad Mehldau. We should count ourselves lucky to be living in a time when such great jazz pianists are just starting on their path to legacy. If anyone has heard Tomasz Stanko they'd understand why I'd include
Marcin Wasilewski
in this group of young pianists.
Continuing the meandering in the store, I noticed this interesting item,
Charlie Hunter, Chinna Smith, Ernest Ranglin joint cd, "Earth Tones"
. I'm a fan of both Charlie Hunter (he of the 8-string guitar) and Ernest Ranglin (he of the powerful Jamaica guitar sound). Earl "Chinna" Smith was a mystery to me. The selections listed on the back of the cd included McCoy Tyner's "Passion Dance", Irving Burgess' "Island in the Sun", and Eddie Brickell's "What I Am". Based on my positive reaction to
Garage a Trois
(and
here
),
Analog Playground
,
All Kooked Out
,
Below the Bassline
,
Rocksteady
, and
Modern Answers to Old Problems
I knew that
Earth Tones
had a 66 2/3% chance of being highly enjoyable since Hunter and Ranglin were the featured players.
Mr. Hunter had already gone
Jamaican
at least once before with decent results. This cd couldn't be any worse than Natty Dread.
It wasn't. The addition of Mr. Smith, with his acoustic guitar playing was quite the positive addition (as opposed to the re-dundant negative subtraction??). Each player shines on their featured track and their joint versions of standards, particularly "Island in the Sun" livens up the originals.
How many of you out there would be willing to admit that they've purchased at least one cd/album in their lifetime based solely on packaging design?
Entirely based on what you see.
No knowledge of the artist.
No clue as to any reviews of the cd you have in your hands.
Not even commentary (learned or idiotic) by the store's employees.
Just a blind purchase; an item for the ear using only the eyes as judge.
I've had some clunkers in the past, but it is one of life's small pleasures to take a jump into the unfamiliar. At $11.99, this was a cheap thrill of a jump.
Lafayette Gilchrist
. Loved the name.
Subdued picture on the front cover, various brown hues centerd by a pianist caught in perfect mid-note. Back cover has a pensive pose struck by Mr. Gilchrist. The pensive pose was accompanied by a light-colored suit, dark shirt, and a
Kangol
version of Thelonious Monk's pork pie hat.
Nine songs listed, with five over 8 minutes long.
No listing of personnel, so it could be a solo production, trio, orchestra, or how many ever musicians needed to complete his vision.
What the hell, with that hat, it was worth a shot.
So, the third cd I bought was
Lafayette Gilchrist's "Toward the Shining Light"
(From
Jazzitude
, a review). While the cd's packaging emphasize Mr. Gilchrist, the music has his piano-playing in the background, a minor moan on my part. He has a unique style, combining stride, Prof. Longhair runs with Dr. John's humour, and a muscular physical playing possibly reflecting his boxing days. It would have been nice to hear more of that playing. But, this is a minor quibble. The brass-playing is front and center, featuring John Dierker & Gregory Tompkins on tenor, with Gabriel Ware on alto and Mike Cerri on trumpet. All of the compositions and arrangements are by Mr. Gilchrist; the uniformity of the presentation is strong throughout. Similar sounding bands? The closest I come up with is
Either Orchestra
, even though that group has more personnel.
This is a jazz album that begs to be listened to VERY LOUDLY. It'll have you swaying while the walls are thumping. And, at $11.99, this has got to be the musical bargain of the year.
All three cd's are recommended and each covers most any mood you can throw yourself into.
Thursday, December 22, 2005
Vrag
Mr. Darrell Reimer discusses the
"no-Santa" clause
and comes up with a new word,
Ag-Clause-tic
to be added to everyone's lexicon. An excellent post will leave you ruminating, perhaps dregging up memories or incidents of a similar nature.simply a tangent touching the circle of his experience. A slight connection, a semblance of similarity.
Kids and myths.
Kids and religion.
Kids and large decorated talking objects.
Kids and the Christmas season.
One part, especially, of Mr. Reimer's entry struck a note:
"After all that, I'm faced with a strange turnabout in circumstance. Yesterday my oldest asked if we'd have a fire in the woodstove this Christmas Eve. I said, "Almost certainly. Why?"

"Well, I don't want Santa to burn himself."

Whenceforth this? Is it peer pressure? Has someone been keeping them up late, and malnourishing them to get their point across? Whatever the case, I'm getting some small notion of what it must be like for atheist parents to hear a child announce they've joined the Church. Like them, I'm telling myself this too shall pass….
The carefully constructed world we think we're building around our kids is continually and secretly being assaulted/affected. Our intentions may not match up with our results.
Back in the day when my nose was runny, my eyes wide-open, my hair rubbed for good luck by adults, Christmas time was a bit different. In the Socialist Republic of Yugoslavia, church-related events were wink-wink-nod-nodded. Old habits die hard and come a religious holiday, they came out of hiding, serving a multi-purpose of connecting with the past, tweeking the nose of the Socialists/Communists, and passing on the heritage to one's state-educated kids.
Costumes and outrageous makeup were de rigeur; special effects were limited to turning lights on or off.
And then there were the chains.
Santa Claus was
Djed Mraz
on the 25th. The Big Day for us back then was December 6th, St. Nicholas Day. At my mother's plant, the employee's children were invited, at night, to a celebration of sorts. Intentions were loving, especially in those days of central planning low wage rates. Intentions counted more than presents as the latter was in short supply even if one's parents scrimped and saved hoping to obtain said goods. Central plannning somehow mis-planned the availability of goods and I won't bother with the question of logistics. Supply/Demand was a concern only capitalists bothered with. So, the events of St. Nicholas Day were the center of a kid's holiday happenings.
I recall being herded into a large room, coats and mittens still on, with 20-30 other kids also invited for St. Nick's visit. Central planning had not counted on a cold winter so coal & oil were in short supply, well at least at the factory. As we stood by a huge decorated Christmas tree, our collective expectant breathing hung like a fog around the first tier of lighted candles clipped to the tree.
Then, the lights in the room were clicked off; only the luminescence of the tree offered us a way to see what was to happen shortly.
One kid jumped, setting off a chain reaction amongst us.
"Heard that?"
We all cocked our ears to one side, aided by our cupped gloved hands.
There it was. A scraping of metal on the steps leading up to the room. Then a heavy jangle, a dragging sound reverberating through the stairway. Slowly, too slowly, the metallic scraping became louder and louder until it stopped.
For 10-15 seconds.
The room was still dark, with the beacon of the candle-lit tree suggesting shadows somewhere off in the night.
The he jumped out, chains rattling.
Vrag
!
(
The Devil!
)
All red he was, including his face. He stepped in amongst us, dragging several large link chains. I don't recall anything he said; my ears and throat shut down in emergency flight mode. We all screamed and looked toward our parents for help. They seemed as incapable of movement as we were. Some of us peed in our pants; the floor became slippery and a low level sulfur smell floated up from the floor. Vrag, not yet satisfied that we were terrified enough, upped the ante. He grabbed a few of the kids, lightly wrapped the chains around them and proceeded to drag them off into the darkness, shouting that he knew what they did this past year.
A new wave of screaming rose up.
The world, as we knew it, had disappeared. We must have died and not realized it. Our parents were right!
We were awful rotten little kids!
The lights flicked on. An imposing huge-chested behemoth, beard-a-flying, roared in on a stentorian voice and on a sleigh dragged by some of my mother's friends, dressed as serfs or elves or some other green & brown itchy clothed prior century type creature.
He yelled at Vrag, who promptly unchained the kids and slinked down the stairs, red barbed tail swishing against the wall.
We kids, most still in shock, tearfully mumbled our thanks. St. Nicholas, himself costumed in red, sat on a chair by the tree, as imposing and as scary as Vrag. The only difference was that the room was lit.
A bag was pulled over by his leg.
He called out each child's name (How did he know? Does he know where we live? Keys!! He must have keys! Will he come again while we're sleeping? Will Vrag precede him; he must know I lied that one time this year. It's the chains for me!)
His hands were huge, his eyes dark and piercing, weary from doing battle each year with Vrag. Those of us willing to swallow our fear in lieu of receiving a present stepped up; some preferred to be empty-handed rather than dealing with the bearded giant.
Vrag chased away, gifts distributed, he returned to his sled, stepped up, and the ill-suited workers dragged him and his sleigh away.
We went home, my sister, mother, and I (my dad was already in the States battling the likes of Kris Kringle and his henchman of HO! Ho!) and rushed to our beds where we immediately pulled the covers over our heads and waited and listened for dragging chains in the hallway.
I've recounted this story to my kids, waiting until they were in their teens. Funny thing, though. I'm convinced some experiences you have in your childhood somehow get permanently imprinted on your DNA. How else to explain one St. Nick's Day when my son cautiously descended the stairs to the living room radiator. As a family custom, we left shoes or slippers, a plate with a cookie or two, a glass of milk, and a carrot so that St. Nick and his donkey could have something to munch on when they came the night before. My son looked around, saw the cookie, half-eaten (Nick was on a diet (unsuccessful, I'll add) that year) and the glass, drained. The carrot was all gone save for the greenish top (picky eater, that donkey!).
He screamed!
"How did he get in??!?"
"Does he have keys?!?"
"...Or is he like a burglar, sneaking around while we sleep?"
A familiar pang shot through my heart. A cold sweat came on. Oh, those happy holidays.
Labels: Croatia
Wednesday, December 21, 2005
City Rat in 'Burb Mouse Clothing?
Took the
The Where Should You Live Test
and got the following results:
Rowhouse 'Hood
You scored 26 out of 40 on urban-rural and 27 out of 40 land intensity. People know you as: The Bohemian Gentrifier
Quote: "That crack house just needed a little paint."

Your score indicates that you are a city-dweller of the old-school. You like a dense, finely grained neighborhood with restaurants, churches and brothels all on the same block. Although you've never spoken to him personally, you know that guy Eddie down the street is a pimp and you're sure to tell your lame suburban friends about him at every opportunity, just to freak them out.

The bad news is that as more and more people like you move into your neighborhood it gradually becomes less cool and more expensive. Enjoy things while you can, because in 5 years you're going to have to move to the next 'hood uptown.

Examples of places you should live: Baltimore, Philadelphia
O.K., D'Arcy. I know what you're thinking. I had to take a test to know this? Why didn't I simply listen to her?
Yo! It's a guy-thing. Taking tests concocted by possible sociopath stalkers is a more accurate way of determining one's life path, then heeding the advice of a knowing friend.


FlummoxXmas
When it comes to giving gifts, like some folks I'm virtually uncontrollable if the person I'm acquiring for is remotely interested in the Big Three.
Books.Music
, specifically cd's.
Tools
. ( and I'm even counting dental care tools here.)
What better gift to buy than one that fits into a category that you are interested in yourself? I used to buy items included in the
Wardrobe
group, but have admitted defeat in the last year, acknowledging that perhaps my self-supposed eye for sartorial splendour is in need of Lazek surgery. The thank-you's are usually accompanied by a secretive shove of the pants or shirt or dress gifted to the back of a dark closet.
My mania (zeal not being a strong enough word) for the Big Three is well-known by friends and relatives. So, if they're not sure what they want in those categories, a simple "Surprise Me!" allows me to go on the acquisition jaunt with high cheer and best intentions. And, usually, the recepient is as happy with their gift as I was in obtaining it.
I feel I'm relatively reasonable about this gift-giving thing. An acquaintance and I were discussing the trials & the tribulations of striving for that "Wow!" hopefully coming out of the receiver of our gifts. He's honed it down to a razor's edge. His friends and the relatives that he keeps in touch with are limited to one factor.
Is their gift available at
Border's
?
On Christmas Eve?
Between the hours of 5:00 pm and 12:00 pm?
If not, he severs ties. Simple and efficient.
Since I'm not there yet (and hopefully won't ever be in that zone), I feel I'm relatively flexible about this gift thing. Within acceptable reason, of course.
This mania for the Big Three goes both ways. Friends and relatives feel they are in the safe gift zone if they give me something from one of the Big Three. This sounds fair and equitable, right? Unfortunatley, I am a gigantic pain in the backside about getting gifts. In quite a few cases, cd's, books, or tools given to me are duplicates of what I already have, or worse, I've already owned these items and have given them up becasue I wasn't happy or I was bored with them.
It's an ugly thing. Folks that like me don't want to step into that "gift card" situation as it seems too impersonal. But years of non-"Wow!" gifts have left them tired or ticked off with me. Justifiably. Note that I'm a lousy liar so any non-authentic "Wow!"ing comes off lame. Hell, I'd slap me if I saw my face when pawning off a lame "Wow!".
That's why I tell friends and relatives to get me nothing. And I mean it. Really! At least until I can master my facial muscles to a used car salesman condition. Why waste their money and hurt their feelings? Nothing is more than enough for me. (And in anticipation of comments from
Stephenesque
and
Bleak Mouse
, yes, I'd already guessed that
Nothing
was exactly whatI'd be receiving from you fine gentlemen. So....nipping that comment vein in the bud, I'm expecting more better different commentary from the both of you.)
Once in a while, something appears, though, that sets the heart a-racing.
The Band-A Musical History
just came out recently. 102 songs, 9 videos, 5 cd's, 1 dvd, 1 hardcover book, 30 previously un-realesed tracks.
I believe a "Wow!" will be genuinely easy to muster. Perhaps a click of the heels and a cock-a-doodle-doo thrown in for effect.
And I'm not trying to be subliminal here.
Saturday, December 17, 2005
Last Chance in 2005
This Sunday (tomorrow for the calendar-challenged) is my last 2005 d.j. shift on WVUD. A gaggle of us middle-aged folks do a gig each Sunday from 9:00 to 12:00 in the morning, choosing our own music and mashing/mixing it together in our individual inimitable styles. No commercials. No bowing to the money gods of Big Music and payola (although cookies and a good stout are readily accepted). So, if you've got time to waste and musical avenues you'd care exploring, tune in at 9:00 am EST, on the interent to
The Morning After.
I've been a "bit" late on posting my playlists over @
WVUD Playlist
. It will be caught up by this week's end for those interested in perusing the songs played.
Selections will include Marah's
"Christmas Kind of Town"
, Magic Slim's
"Anything Can Happen"
, some
Tortoise
, some
Leon Parker
, Eartha Kitt,
Charles Brown
(IMHO,
the
voice of Christmas, combination of happiness, sadness, and regret), and whatever else strikes me during tonight's late-night sherry-fueled planning session.
Thursday, December 15, 2005
Balkan Inclusion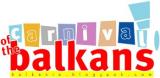 The lovely
Yakima Gulag
included one of my entries in the
Balkan Carnival
this month. The warm & fuzzies are shimmy-shamming as I've been included with quite a few interesting and always invigorating blogs,including
Glory of Carnolia
,
Slavs of New York,
and
Halfway Down the Danube
. Have a read. Thanks again
Yakima
for a wonderful job.
Wednesday, December 14, 2005
Blogged Up
(from
The New Yorker 12/19/05 issue
)
In lieu of the witty, a tapshoe of a cartoon. Work's intruding in the concatenation of everyday events; I throw up the white flag of patience.
Friday, December 09, 2005
Field Experience
The always informative
Slavs of New York
has a posting regarding
agricultural process and artistry
, namely the performance art of one
Marina Abramovic
. A little blurb from an interview with Ms. Abramovic, a Serb who moved to the Big City, NYC, to stimulate your interest (and yes, she
did
move to NYC to stimulate
your
interest specifically) :
In Balkan culture, the sexual organs, male and female, were used as tools for taking evil away, connecting with the forces of nature. I found all these different rituals, going back to the sixteenth century, and staged them in a film. For instance: In the villages there would be lots of rain, which would damage the growing corn—so all the women of the village, from the very young to the very old, would run into the fields and lift their skirts to scare the gods and make the rain stop. It's an amazing image. There's nothing pornographic there, and it makes you see your own organs in a completely different light.
In my own experience, when visiting my cousin's farm on the Una river, I was never fortunate enough to witness such local agricultural practices. It may have been due to my constant need to run as the ducks in that village were particularly aggresive. I still shudder each time an
AFLAC
commercial comes on. Who woulda thunk it; a Twyla Tharp performance happening right over the side of that hill.
While you're at
Slavs of New York
, give him a vote for his nominated best blog.
Wednesday, December 07, 2005
Santa Claus. Reality or Illusion?
According to
physical/mathematical proof
put together by learned folks at the
Sveucililista BoMin
, Santa Claus does not exist. Well, at least the Croatian version of Santa, who goes by the name of Djed Mraz.
For the fortunate readers whose heads are not filled with thoughts transmitting in Croatian, a partial translation of the article/proof follows. If you have any kids under 12, keep them away from your screen. Wouldn't want them to have their hopes dashed. It's this kind of mathematical proof that leaves kids with a bad taste in their mouth about math! Why would you want to major in math in college if all it seems to be good for is to crush your idyllic childhood dreams.
Does Grandfather Frost Exist ?In the world, there are about 2 billion children (people under the age of 18). Since Grandfather Frost doesn't visit Moslems, Hindus, Jews, & Buddhists, the amount of kids is reduced by 85% to 378 million. Based on an average of 3.5 kids/residence, that comes to 108 million homes to be visited. That's assuming that there's at least one good kid in each house (although it is customary to leave something in each kid's house, lumps of coal being the objet desiree in the house of "bad" kids).
Grandfather Frost has 31 hours at his disposal on Christmas, thanks to the different time-zones, the Earth's rotation, and an estimated 12% of people having faulty clocks and timepieces. This means, he must visit 967.7 households per second. Given this quick turnaround, Grandfather Frost has 1/1000 of a second to visit every good Christian home where he must:
1) Stop and clamber off of the sled.
2) Take the gifts from the sled.
3) Jump down the chimney (assuming there is a recognizable one).
4) Leave the gifts under the tree.
5) Climb back up the chimney
6) Jump back on the sled and encourage movement of the reindeer
7) Set off for the next rooftop.

Taking the easy way out and assuming that all of the 108,000,000 households are evenly spaced around the world, we're talking about, on average, 1.24 km distance between each household, or around 120,800,000 km of travel. Not taking into account Christmas meals/drink/visits to the WC, the speed of the Christmas sled should be about 1,080 km/second, which is roughly 3,200 times the speed of sound. As an indication of how advanced this sled is, the fastest man-made vehicle, the satellite Odyssey, chugs along at only 45 km/second. A "normal" reindeer plods along at 24 km/hr, or 0.0066 km/second.

The weight of the sled should also be investigated. Assuming that each of the 378,000,000 kids has been good enough to deserve one gift at Christmas, let's see how much weight the sled should be able to shoulder. Let's say each chilled gets a Legos gift pack weighing in at 860 grams each. This computes to a total of 500,000 tons. A normal reindeer can pull/carry about 138kg on the ground. Since the reindeer are flying, let's say they can carry 10 times that much, or 1,380 kg each. Grandfather Frost would then have to be feeding about 360,000 flying reindeer. Myself, I stop counting after Donner, Blitzen, & Rudolph. How one memorizes the names of 360,000 reindeer is truly a feat beyond human capability. The total mass of the reindeer would come to about 54,000 tons, about 7 times the total mass of one "Queen Elizabeth" cruise-liner.

About 600,000 tons traveling at speeds exceeding 1,080 km/second would create sizable friction with the air, to the point that the lead reindeer would be torched at a temperature of 14,300,000,000 jeules. A kid peeking at his/her window would see the moon blackened by the size of this Christmas reindeer train, with a ball of fire coming form the front of the "train". The sheer mass/energy movement would cause all 360,000 reindeers to be enveloped in flames and completely burn up within 4.26 thousandth of a second, i.e., exactly at the time that Grandfather Frost arrives at the fifth (of 108,000,000) home.

With the high acceleration and deceleration rates of the sled, Grandfather Frost would go from 0 km/sec to 1,080 km/sec and then to 0 km/sec. This would result in his being thrown out at an acceleration g-force of 17,500. If Grandfather Frost weighs in at 115 kg (which is pretty small for Grnadfather Frost), the g-force acting on his body would result in a Newtonian force of 1,984,906.9 N. This would result in the instantaneous crushing of his bones and internal organs and a transformation of his body into a purple-reddish liquid.

From all of this analysis, we conclude that Grandfather Frost does not exist.
Now, Santa Claus is a whole different story. We are waiting funding for this study from FAO Schwartz and Wal-Mart. We expect our conclusions to be a bit different. The "bit" is a completely objective measurement. Well, in relation to the funding forthcoming, I mean.
Tuesday, December 06, 2005
Speed Dial Blog
"Seinfeld", the referential bible of the 1990's, had the "Speed Dial" episode wherein Jerry et al jockeyed for position on a person's phone settings. Dovetailing off of that (polite action necessitated due to the barren prarie that is currently my imagination), I'm considering changing this blog's name from the low-on-the-blogging totem pole
V
to the tippity-top
A
.
So, instead of
Verging on Pertinence
, how about
Almost Verging on Pertinence
? Sort of take the nebulous quality of verging and thin out the clouds even more by making it
almost
something. And the
Almost
will prop up the visibility of this blog on those (very kind) bloggers who list this blog on theirs, in an alphabetical order. Why, maybe even do a Scandanavification of
"Almost"
to
"Aalmost"
to cash in on the double
"a"
and stick me up top, like a star on a Christmas tree.
Now, I just have to figure out how to top the list on those bloggers like
Mr. Stepheneque
who view the alphabet as an imposition on their voluminous creativity. Not to mention
Mr. Bleak Mouse
, whose link listing is confined to the dead, a category even I am not (yet) willing to be included in.
Saturday, December 03, 2005
Skunked!
Well, I thought I'd take advantage of my roots, youth, devoloping years et tous les choses comme ca, by submitting an entry on
Carnival of the New Jersey bloggers
.
It was a disappointment to read my e-mail today which politely told me to, uhm, shove off/it. Not even a jar of Vaseline was provided.
This is rather a surprise. I've spent more years living and working in Jersey than what seems to be the average age of the participants of this Carnival. And, let's face it, being rejected by Jersey is certainly a low point in one's life. It's like going on a blind date and realizing that
you're
the half of the date that had been dreaded. Groucho Marx must have had said something about joining and clubs and not wanting to be a member, but I'm too depressed to come up with that concoction. Jeez!! A Jersey reject; who woulda thunk the standards have gone up so high?
Sluggo
! What's up with this? I'm only 1 Degree of Seperation from Bruce!
Thursday, December 01, 2005
Reading Assignment
Love & Obstacles
, a story in last week's New Yorker by Aleksandar Hemon starts with a familiar Balkan scene, sitting in a train, listening with a mixture of trepidation and curiosity to a conversation bristling with violence. But, as anyone who's familiar with the stories and novella contained in his first published work,
The Question of Bruno
, or his 2002 novel,
Nowhere Man
, Mr. Hemon will slip a brutish joke here, a "forgive my stupidity" bow and curtsy there, and we leave on an ordinary trip with unusual gatherings. His gift for English is that of a foreigner's view of the language. He seems to carefully mouth the words before combining them for full effect. The seventeen year old hero of this New Yorker story is off on an allotted family acquisition trip.
"Some weeks before I set out on this journey, my father had called a family meeting. "There comes a time in the life of every family," he'd said, "when it becomes mecessary to acquire a large freezer."..."The very well-being of our family requires new investments," my father said. "Abundance demands storage." "
So begins his voyage.
I was an unwilling virgin, my bones draped in amorous flesh."
Armed only with the
Pill
, train ticket, money for the freezer, and his wits he's off to what he's hoping is a new world. A world worthy of his high -browed thinking and low-browed desires. For those unfamiliar with
Mr. Hemon
, the story is a great introduction. For those familiar with his eye and his tongue, well nothing more need be said. You've probably caught this story soon after it came out. A little tease before his next book.