Wednesday, August 27, 2008
Delightful, An Overusage.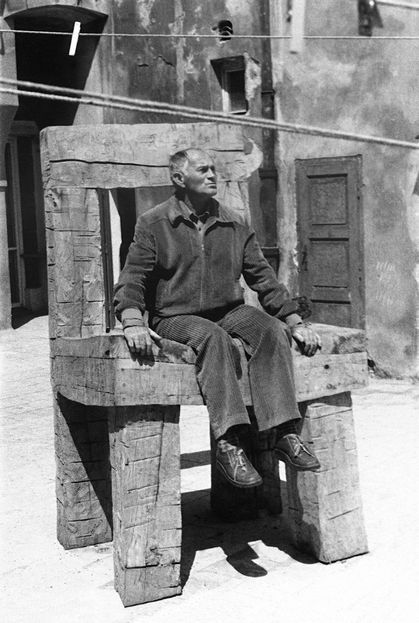 This
delightful book
, pointed out by and enthusiastically endorsed by
this delightful blogger
has been made into a
delightful movie
by
Jiri Menzel
, a delightful Czech who had earlier adapted another of Bohumil Hrabal's novels,
Closely Watched Trains
, into a
1967 Academy Award winning movie
.
A New Yorker review, delightful, but of course, by David Denby is
here
.
This is so...
delightful
. Can't wait when the movie hits Philly.
8/29 Addendum: Today's
NYT's review.
A little (No, make that a huge) aside
:
Whenever a cousin and I would get into conversation regarding the most beautiful place in the world to go for vacation, the topic of tourists would come up. I would tend to take in the information he passed on to me with a touch of disbelief, in part due to the, as he puts it, the "Americanization" of myself. If I protested even a bit about the broad generalizations that he would make as regards certain European nationalities, he'd shake his head and say,
"Pa pogledaj se; bas si postao Amerikanac!"
("Why look at yourself; you really are an American!"). His inflection at the end of the sentence left no doubt that I'd fallen a few rungs in his estimation of me as a cognitive being. Granted, when I think back on my early days, living with generalizations was a much less complicated life. Individualization, as far as foreigners was concerned, was a lot of work and, at that feeble-minded state I was in, usually not worth the time. It seemed as if the generalization were, in general, fairly true. Living in the States, I admit, has deburred the sharp edges of my opinions. The broadening of my views has also made them more elusive. A polite-speak gaseous salve has been applied to the short, sharp, definitive quips. It's not as if my cousin, or my family over in Croatia, were unique in their firm and frothing opinions of other peoples. That view was shared by quite a few of folks over in the continent.
ACLU would experience total and utter exhaustion dealing with the insulting views that different groups publicly exhibited. While I admitted to my cousin that perhaps living over here has worn down (I preferred the gentler, more uplifting "smoothed over") my opinions regarding nationalities, I argued that he, perhaps, should tone down his rhetoric especially if he's within earshot of the foreign tourists that he is potentially insulting. He especially had it in for the
Czechs
, as he continually harped on their cheapness, specifically exhibited when they came to the Croatian seaside in their of flotilla of
Škodas
. Well, now it seems that the government of Croatia has taken these skinflint comments to heart and will be enforcing
rules specifically aimed at the Czechs
.
Personally, I empathize with the Czechs. I understand their situation as "
it's also a problem of taste. Because Czechs like the taste of Czech sausages, Czech yoghurt and so on - a lot of them prefer their lovely taste. And of course they want also to save money.
" While the salamis available in the States are large in number, there really is not, IMHO, any salami like
Gavrilovic
. So, while I will remain neutral on the alleged thriftiness of the Czechs, I will definitely be in their corner as far as their right to bear arms, I mean salami, of their own choice.
Comments:
Funny, but after reading the Publisher's Weekly summary it seems there is someone who wasn't quite as delighted with the book as I was. I think this person just didn't "get it" -- but I'll let the pre-
New Yorker
James Wood
speak
on my behalf.
Post a Comment
<< Home
Verging on Pertinence
Just some more disposable thoughts clogging up the hinterlands