Monday, June 22, 2009
Short Stories: One Author's Opinion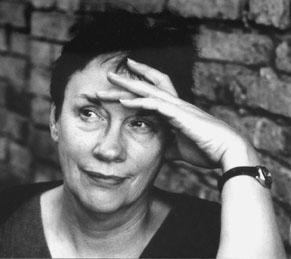 "In a rough way the short story writer is to the novelist as a cabinetmaker is to a house carpenter. Although I said that the short story is a superior literary form, there are plenty of exceptions of great novels that could only be novels. All the same, the short story deserves more honor and attention than it gets. It can be a powerful reading experience. One can go back to a good one over and over and always learn something new about technique. I sometimes think it would be better in creative-writing programs if students cut their writing teeth on novels instead of short stories. Short stories are often very difficult and demanding, drawing on deep knowledge of human nature and the particulars of pivotal events. Every single word counts heavily. The punctuation is critical. Finding the right words and making honorable sentences takes time. The general reading public has no idea of what goes into a short story because it is literally short and can give the impression that the writer sat down and rattled the thing out in an hour or two."
-excerpt from
The Paris Review, Issue # 188, Spring 2009
Christopher Cox' interview with Annie Proulx
Note: The entire interview with Anne Proulx and a seperate interview with John Banville are only available in the hardcover version of the magazine. Both are well worth the $12, especially if either (or hopefully both) writers appeal to you. Both of the interviews are lucid and well-conducted and Proulx's is quite cantankerous...and who's surprised about that?
Speaking of short stories, this
recent set of stories
is a gem, regardless of whether you're in the Balkan mindset or not.
Labels: Reviews
Comments:
You may chalk me up among the non-surprised re: Ms. Proulx's cantankerousness. Back when
The Shipping News
was just published I lined up for her autograph at a trade show. She glanced at my name tag and said, "Sign it to you?"
"No, thank you. To my wife, please."
The sour look she gave me! Followed by a muttered, "Well, I'm glad
somebody
is going to read it."
Priceless!
WP
, was she chewing and spitting tobacco while signing?
Want copies of the interviews? They really are quite good.
Sure! I should add that I intend to second (at some length) your recommendation of
Mr. Hemon's stories
.
Post a Comment
<< Home
Verging on Pertinence
Just some more disposable thoughts clogging up the hinterlands