Wednesday, October 29, 2008
The Gods Are Smiling on Philly!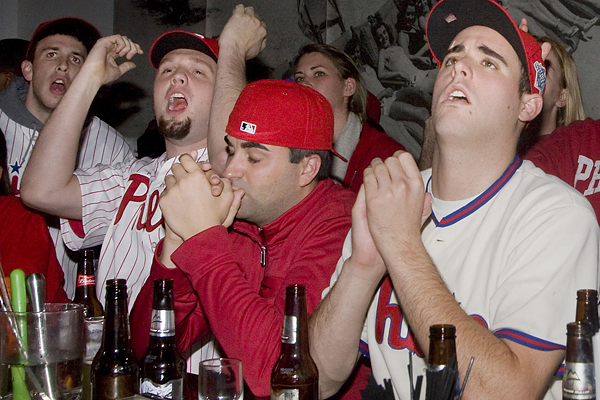 Proof that prayers can be answered
... after 25 years.
n.b.: Best play of the night, Game 5 Part #2?
Utley fielding grounder, faking to first, gunning to home to get the Rays' Bartlett out at home. How can a person think, act, & execute so quickly?
Wow! Estimated 3
million
people expected at
parade in Philly
on Friday. Kids going to school that day? Fugedaboutit.
Next thing up? Tuesday.
Voting time
.
Labels: Philly
Comments:
Post a Comment
Links to this post:
<< Home
Verging on Pertinence
Just some more disposable thoughts clogging up the hinterlands