Tuesday, July 22, 2008
No! Not me! (PLEASE, not me!)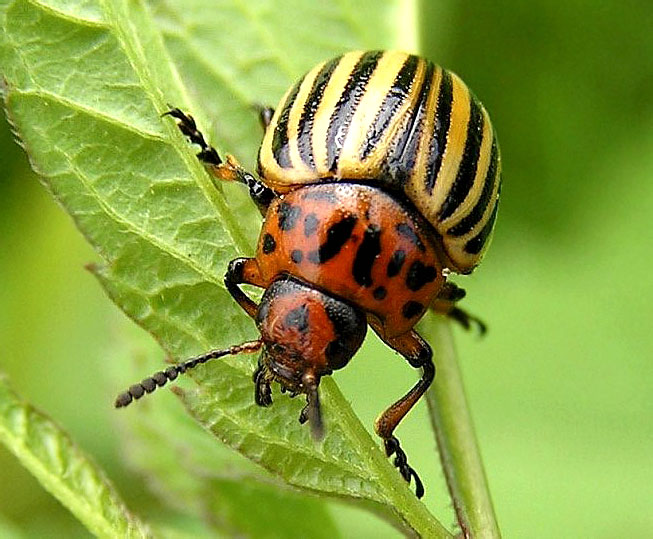 My behaviour recently, that is, the critique of my recent behaviour has been such that it required a singular word to capture its full effect. Based on words spoken to me, it seems this
mot juste
,
doryphore
, might just do the trick. No excuses are offered. No explanations of circumstances possibly causing this "Colorado beetle" like behaviour will be given. Either would serve only to provide the fuel for the commenting fire.
My own conclusion of this (hopefully short-timed) phenomenon is that being the passenger in a car v. being the driver causes personality changes (hopefully short-termed) that encourages the left side (or is it the right side) of my brain to fully engage its critiquing ability. Though no harm is intended, it seems my quest for efficiency, especially in others, is only successful in making a listener reach a level of displeasure and offense rapidly. Although my (perceived) aim is true, my targets would appreciate more misses than hits. It's an awful thing, this act of being a
questing prig
. I mean, you'd want the brain surgeon
sawing
into your skull to be a doryphore while he/she were poking up there in your hippocampus (no matter how
small
it had gotten. Funny. If you had asked
me
which part of your brain did get smaller due to
this
, I would have said, "Oh, yeah that college campus part". But, you didn't ask, so I'll just return to where I had left off...). But after the operation, I doubt you'd want to be confined to a bed and have to deal with the
nit-picking
medical genius, pointing out all of the errors of your way of living.
I will strive to minimize my role of auto passenger and thus, hopefully, decrease my innate doryphore. I'm way too old to try to change this; I'm at the age where self-suppression works best. That, or carry a
large sock o' horse manure
to insert in my mouth whenever I get an urge to point out deficiencies.
Perhaps, If everybody did their job, I'd be less cantankerously picky.
Labels: People, Self-Therapy
Comments:
Post a Comment
<< Home
Verging on Pertinence
Just some more disposable thoughts clogging up the hinterlands