Friday, August 13, 2004
Preview of Nov. 2000's National Sucker Punch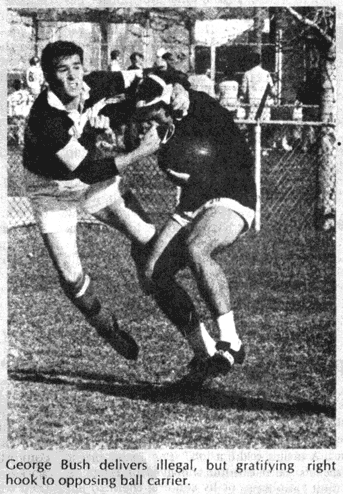 From
Tom Tomorrow's Aug 8, 2004 posting
, the history of the Bush sucker punch is now well-documented. So, if you're still feeling dazed from the 11/2000 sock, don't feel you were an easy target. He's been practicing this move at the best schools and over quite a few years. For additional info, please pay a visit to Tom Tomorrow's sight. The piece quoted was written by Bob Harris.
Think I'll be donning protective headgear this fall. Where
did
I put my CCM helmet? Nov. 2004? We should be prepared this time around.
Comments:
Post a Comment
Links to this post:
<< Home
Verging on Pertinence
Just some more disposable thoughts clogging up the hinterlands